Management of late onset recurrent ventricular tachycardia following circumflex artery injury during minimally invasive mitral valve replacement surgery – Clinical case report
Timea Magdolna Szabo

Emergency Institute for Cardiovascular Diseases and Transplantation, Târgu Mureș, Romania; "George Emil Palade" University of Medicine, Pharmacy, Science and Technology of Târgu Mureș, Târgu Mureș, Romania

Mihaela Ispas

Emergency Institute for Cardiovascular Diseases and Transplantation, Târgu Mureș, Romania

Ayman Elkahlout

Emergency Institute for Cardiovascular Diseases and Transplantation, Târgu Mureș, Romania
Keywords:
mitral valve bioprosthesis, ventricular tachycardia, myocardial infarction, circumflex iatrogenic injury
Abstract
Introduction: A rare complication of mitral valve surgery is the injury of the left circumflex artery due to their close anatomical proximity resulting in a perioperative myocardial infarction and subsequent fibrosis with increased risk of developing ventricular arrythmias. Case presentation: We hereby describe the case of a 74-year-old male patient, who underwent minimally invasive mitral valve replacement surgery for severe mitral regurgitation two weeks prior to presenting to the emergency department for dyspnea, palpitations and slight thoracic discomfort. He was diagnosed with recurrent sustained monomorphic ventricular tachycardia due to inferior wall myocardial infarction. Angioplasty of the culprit lesion was intended, but the procedure failed due to elastic recoil of the vessel. Our patient received antiarrhythmic therapy and an implantable cardioverter-defibrillator for the secondary prevention of sudden cardiac death, without further episodes of ventricular tachycardia. Conclusion: Although injury to the left circumflex coronary artery during mitral valve surgery is described as rare, we strongly believe that increasing awareness of the potential risks involved, will further prevent fatal complications.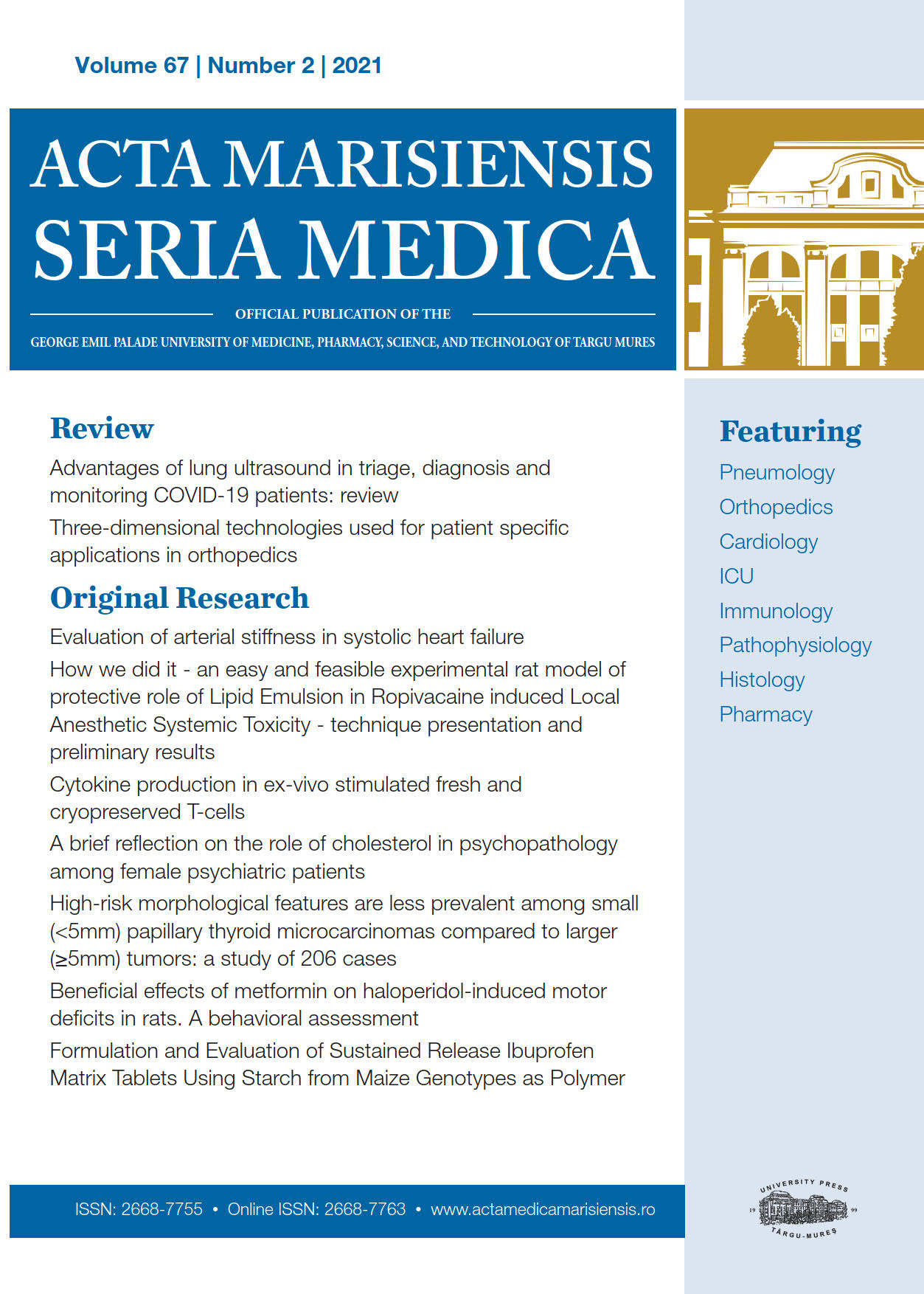 How to Cite
1.
Szabo T, Ispas M, Elkahlout A. Management of late onset recurrent ventricular tachycardia following circumflex artery injury during minimally invasive mitral valve replacement surgery – Clinical case report. amm [Internet]. 7Apr.2021 [cited 17Sep.2021];67(2). Available from: https://ojs.actamedicamarisiensis.ro/index.php/amm/article/view/64
Copyright (c) 2021 Timea Magdolna Szabo, Mihaela Ispas, Ayman Elkahlout
This work is licensed under a Creative Commons Attribution-NonCommercial-NoDerivatives 4.0 International License.