The impact of the COVID-19 pandemic on the educational process of Dental Medicine Department students in Oradea University during the lockdown period
Gabriela Ciavoi

University of Oradea, Faculty of Medicine and Pharmacy

Catalina Farcasiu

UMF Carol Davila Bucuresti

Edwin Sever Bechir

University of Medicine, Pharmacy, Science and Technology Targu Mures, Faculty of Medicine

Magdalena Natalia Dina

UMF Carol Davila Bucuresti

Titus Alexandru Farcasiu

UMF Carol Davila Bucuresti

Daniela Ioana Tarlungeanu

UMF Carol Davila Bucuresti

Oana Cella Andrei

UMF Carol Davila Bucuresti
Keywords:
COVID-19 pandemic, dental medicine students, education, anxiety
Abstract
Aim: This cross-sectional study assesses the opinions regarding the abrupt change in dental health education and the level of anxiety of students from the Department of Dentistry, Faculty of Medicine and Pharmacy, Oradea University during the lockdown period.
Materials and methods: An on-line survey was distributed, from 30th of April 2020 until the 2nd of May 2020, collecting data about gender, nationality, year of study, sources of information about the virus, measures taken to avoid contamination, rating online teaching versus face-to face teaching, experiencing anxiety about the future of the profession, perceived impact of the COVID-19 pandemic on their life and professional future and possible measures that can be implemented in order to avoid or reduce contamination. Statistical analysis was performed using IBM SPSS version 19 and Chi-Square test.
Results and discussions: Reopening was associated with anxiety concerning the future of the profession for 44.8% of the respondents; almost half of the students experienced anxiety caused by the possibility of being infected in case of reopening (49.7%), while 62.6% were afraid of the possibility to infect their family, peers or patients. 12.9% of students were considering changing their profession. A quarter of respondents (25.2%) declared that they will wait for a decrease in number of cases in order to reevaluate their professional career options.
Conclusions: The present study suggests that current anxiety level amongst dental students might lead to a significant percentage opting for a career change, which in turn can have an impact on the dental clinic services.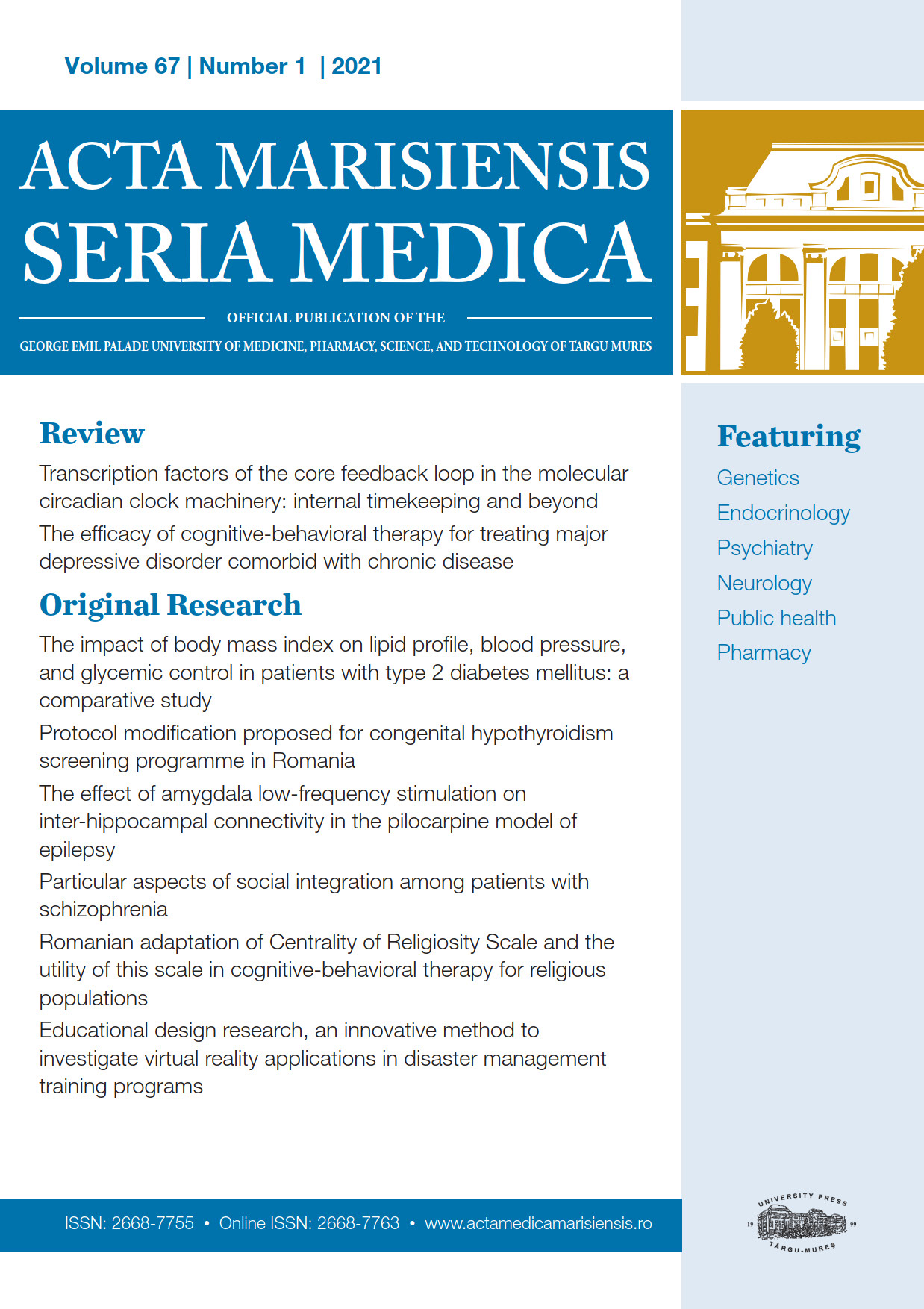 How to Cite
1.
Ciavoi G, Farcasiu C, Bechir ES, Dina MN, Farcasiu TA, Tarlungeanu DI, Andrei OC. The impact of the COVID-19 pandemic on the educational process of Dental Medicine Department students in Oradea University during the lockdown period. amm [Internet]. 18Jan.2021 [cited 6Oct.2022];67(1). Available from: https://ojs.actamedicamarisiensis.ro/index.php/amm/article/view/42
Copyright (c) 2021 Oana Cella Andrei, Gabriela Ciavoi, Edwin Sever Bechir, Catalina Farcasiu, Magdalena Natalia Dina, Titus Alexandru Farcasiu, Daniela Ioana Tarlungeanu
This work is licensed under a Creative Commons Attribution-NonCommercial-NoDerivatives 4.0 International License.