Asymptomatic myxomatous degeneration of the mitral valve, in a young male
Carmen Opris

UMFST Tg Mures

Satala Catalin

Banceu Cosmin

Opris Cosmin

Stoica Alexandra

Capilna Tudor

Gurzu Simona
Keywords:
Keywords: mitral valve, mitral regurgitation, myxomatous, surgery, histology
Abstract
Background: Mitral insufficiency is a very common disorder of the mitral valve with several etiologies. In young patients, the most frequent cause is the rupture of a valve, but the etiology is difficult to be clinically identified. The treatment is surgical and consists of repair or replacement of the mitral valve. Case presentation: A 43-year-old male, with no medical history, presented in our Department of Cardiac Surgery for a routine check-up. He was incidentally diagnosed with flail of posterior mitral valve causing severe mitral regurgitation of unknown cause. A successful outcome was surgically obtained. The intervention consisted of mitral valve repair. The histopathological examination revealed severe myxomatous degeneration of the spongiosa and fibrosa layers of the mitral valve. The recovery after surgery was very good with no postoperative complications. The patient was discharged seven days after surgery, with no significant mitral regurgitation at the three-month follow-up. Conclusions: Mitral valve repair is a very good option for patients with severe myxomatous mitral regurgitation. The best time for surgery is difficult to predict in asymptomatic patients. For a better understanding of myxomatous degeneration, histopathological assessment should be done in any replaced valve.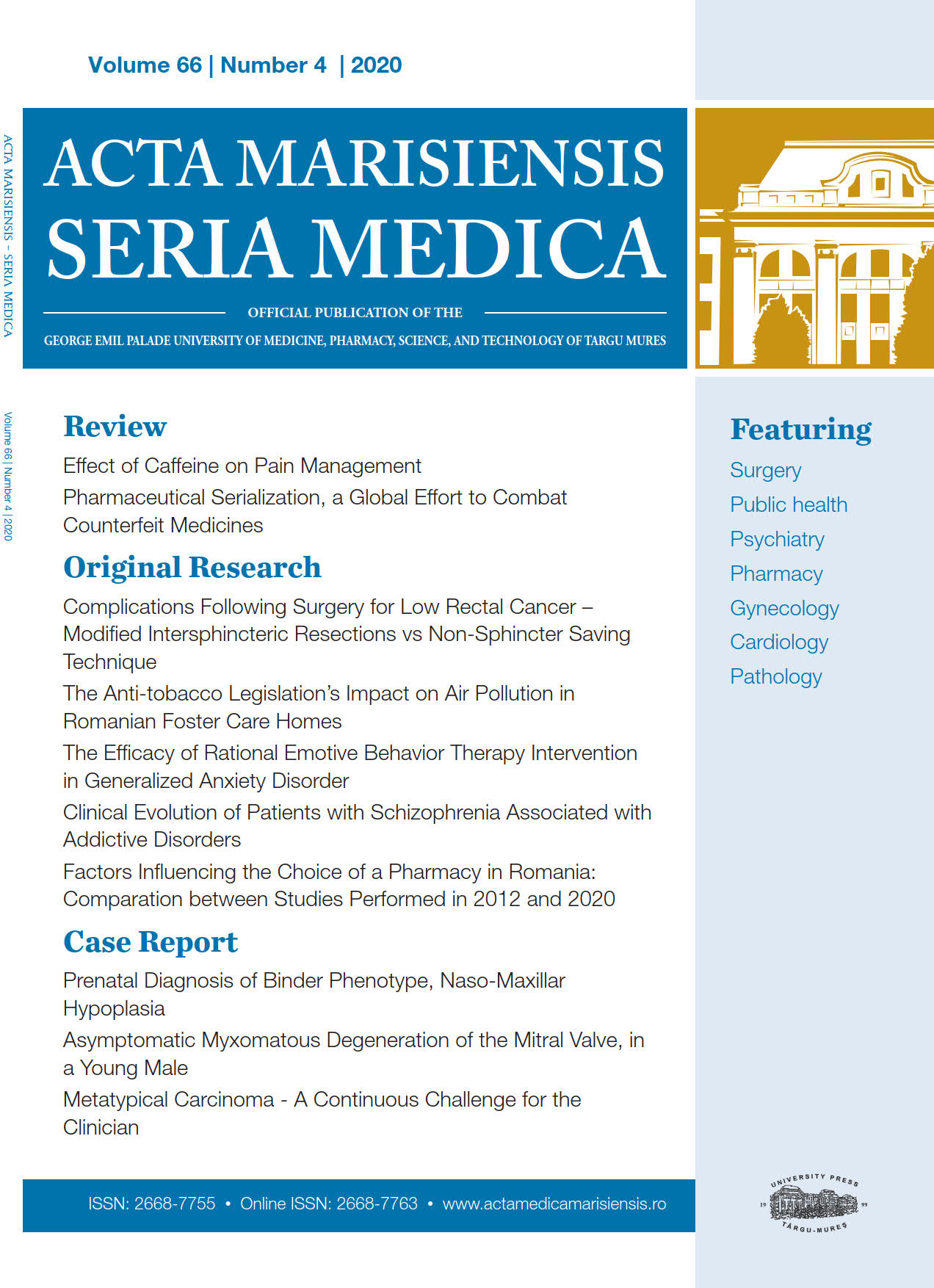 How to Cite
1.
Opris C, Catalin S, Cosmin B, Cosmin O, Alexandra S, Tudor C, Simona G. Asymptomatic myxomatous degeneration of the mitral valve, in a young male. amm [Internet]. 31Jul.2020 [cited 6Dec.2022];66(4):164-7. Available from: https://ojs.actamedicamarisiensis.ro/index.php/amm/article/view/4
Copyright (c) 2020 Carmen Opris, Satala Catalin, Banceu Cosmin, Opris Cosmin, Stoica Alexandra, Capilna Tudor, Gurzu Simona
This work is licensed under a Creative Commons Attribution-NonCommercial-NoDerivatives 4.0 International License.