Prosthodontic Management of Dentate Maxillectomy Patient: A Clinical Case Report
Vineet Sharma

RUHS College of Dental Sciences, Jaipur

Jyoti Paliwal

Kamal Kumar Meena

Ramji Lal Raigar
Keywords:
Maxillectomy, Dentate, Obturator, Cast partial denture
Abstract
Patients with minor Oro-antral and oronasal defects can be treated by surgical closure, while the patients with larger defects are usually rehabilitated prosthetically. Patients with Oro-antral communication suffer from a variety of issues, including fluid reflux through the nasal cavity, as well as difficulty in chewing, swallowing, and speaking, all of which lead to a decreased quality of life. The aim of prosthetic rehabilitation for such patients are to fabricate obturator prostheses that seal congenital or acquired tissue openings of the palate, enhance deglutition, speech, mastication, and aesthetics, and greatly improve their quality of life.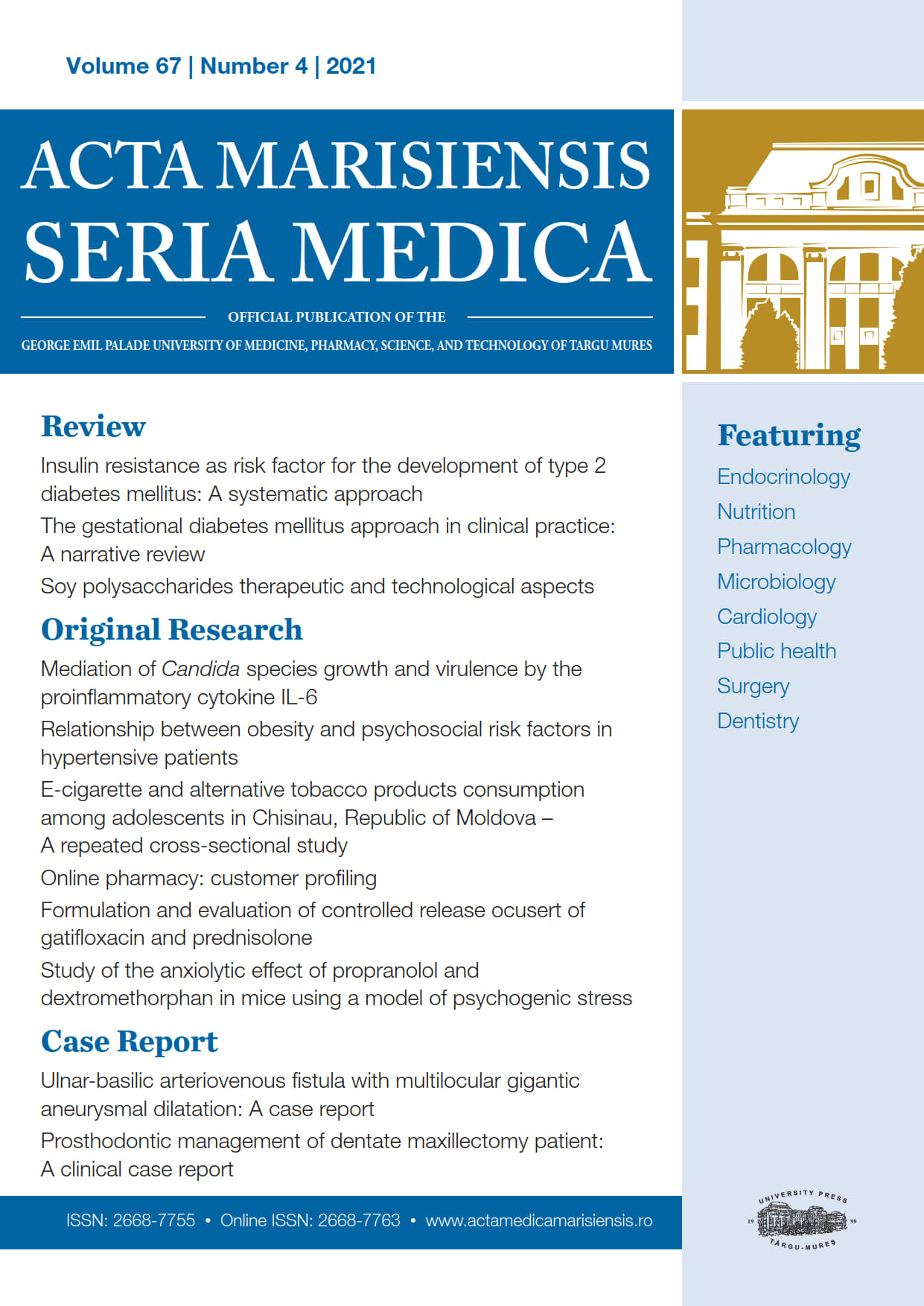 How to Cite
1.
Sharma V, Paliwal J, Meena K, Raigar R. Prosthodontic Management of Dentate Maxillectomy Patient: A Clinical Case Report. amm [Internet]. 15Nov.2021 [cited 28May2022];67(4). Available from: https://ojs.actamedicamarisiensis.ro/index.php/amm/article/view/112
Copyright (c) 2021 Vineet Sharma, Jyoti Paliwal, Kamal Kumar Meena, Ramji Lal Raigar
This work is licensed under a Creative Commons Attribution 4.0 International License.